Incorporate Art Nouveau Into Your Style
0
Art Nouveau remains the single greatest creative influences on my career.  Can you pick my face in the image below? This was my first logo!  My first major burlesque solo was a Serpentine Dance, inspired by Loie Fuller, an American dancer in Paris who was considered to be the living embodiment of Art Nouveau, with her flowing gown. She used lighting to make her swirls of fabric resemble fire, water, butterflies and serpents by turn. I created my show from images and books alone – in the days before YouTube, and even in it's early days, film of Loie Fuller was impossible to come by. Not so now!
Here's just one of the films you can see of Loie's beautiful work

And here is my version, shot in 2006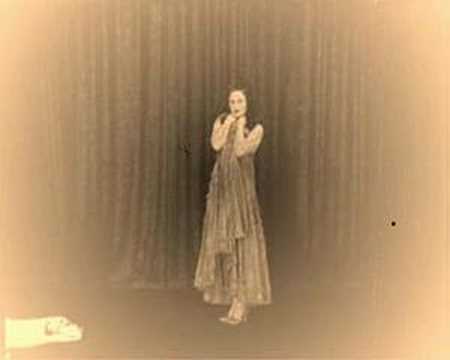 I'm currently preparing my one woman show The Poor Slob & The Good Fairy for the Adelaide Fringe Festival in 2015. It's a film screening, telling the tale of a Poor Slob who makes a wish to the Good Fairy.


I adapted it from a 1899 cabaret script by Parisian artist and writer Alphonse Allais. As a live show, the action is interrupted at will by the aforementioned Good Fairy, played on and offscreen by yours truly. You can follow the show at www.facebook.com/thepoorslobandthegoodfairy. My Serpentine Dance, still in my repertoire after 11 years, makes an appearance. Part of my preparations have involved upping the Art Nouveau aesthetics in three of my acts, and I've been creating some pieces that are surprisingly versatile.
Languorous femmes, flowers, flowing fabric and intricate line-work, the style dominated commercial art in fin-de-sicle Europe, during the late 1800s, often known as Belle Epoque. Art Nouveau is the precursor to the now-familiar Art Deco – made popular in the last couple of years by the G-word – Gatsby. Art Nouveau is commonly understood as the feminine compliment to the masculine shapes and angles of Art Deco, and one style slides into the other in pop culture. Art Nouveau, however, is much harder to incorporate into new-millennium style, simply because it existed during the time when women still wore corsetry and long dresses as a daily staple. Women's fashion changed radically around the point when Art Deco was popular, with shorter skirts, less structured gowns, the addition of pants and suits. To dress Art Nouveau today would seem costume-y (fine if you're a singer or burlesque performer!), or at the very least, a little too hippy (Art Nouveau prints by artisans such as William Morris enjoyed a renaissance in the 1960s, combining with the flowing hair and summer dresses of the flower-child era). However, there is a way to incorporate the unique, sensual and slightly dark sensibility of Art Nouveau into your wardrobe. I recommend it for special occasions, formal events, balls, music festivals. The key to Art Nouveau is accessorising and below is a guide to the basics

Headpieces
A floral headpiece is a beautiful way to add a little Belle Époque to your life, and they are simple to make. Start with 4-6 flowers, matching or complimentary. Poppies, orchids and roses are particularly Art Nouveau, but really, any flowers will look fantastic. Place the flowers in clusters at the area of the headband that covers your ears  – you want the flowers down low. Should they appear too high, the look will veer more towards Frida Kahlo and Mexican, which is stunningly beautiful too, but a different era and style. This is the basic part of the look – the flowers. If you're going for simplicity, you can leave it at that. Fix the flowers in place with a hot glue gun and you're already good to go
Add a necklace across the brow – this gives that vintage look to the headpiece. You can even create a separate piece to be worn on its own. Beading will accentuate the eyes and brows, remember, lots of draping works here!
Browpieces can be an Art Nouveau accessory in and of themselves – I picked up this piece on eBay for around $10.
Add tassels falling down from the ears. This, combined with the brow-piece, flatters any face and gives a gorgeous sense of movement to even the slightest tilt of the head. For a very formal occasion, or for stage, you can start with a tiara and add the flowers from there, taking inspiration from the middle image below. The trick with this is to find just the right tiara – most are sold for weddings these days and the shapes of Art Nouveau are hard to come by. Don't give up – something Victorian can be worked into the style, the flowers, tassels and browbands will work it back to Art Nouveau. I scour everything for just the right tiara, from ebay to wedding shops to antique stores. One of the best tiaras I found was in a dollar shop and designed as a child's dress-up toy! I tarnished the overt brightness with a little gold paint, and added lilies to the sides. It doesn't matter where you find the pieces from, or how much or little you pay. Fidelity to the style is more important here.
Here are some Victorian-era showgirls with their incredible headdresses as inspiration! Where these pieces use circular sidepieces on the head, you can use flowers. Instead of tassels, you can also use beaded pearls to fall down around the side of the face! I believe the first image is of Maud Allen.

Arms
A circular arm band, worn on the upper arm, is a simple and attainable Art Nouveau accessory. Wear it with a summer dress and it's seamlessly contemporary.

This image also shows the Art Nouveau placement of flowers in a headdress!
Belts
Metal is the key here, silver and bronze especially. Add a belt over your bikini, or against a fitted dress. You may be fortunate enough to possess one of those antique Victorian chatelaines. I have a family heirloom one similar to the one in the image below.
You can find these in antique stores, like any antique jewelry, are an investment piece -you're buying in a store. They are extremely tiny – remember women in those days wore corsets to cinch themselves in so don't beat yourself up if you're too wide, just add some links or a ribbon to extend it. These ones are worn at the smallest part of the waist, and I'd save this as a formal-gown accessory.  I use a very sparkly one in a costume for my Unicorn act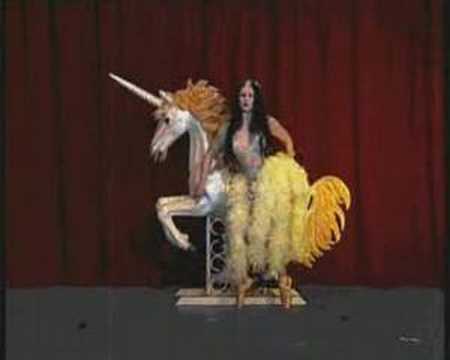 The secret to new-millennium Art Nouveau is the addition of circles, squares, metallic and bronze jewelry and flowers, lots of flowers! Work it back into your look, take elements as you please, and enjoy!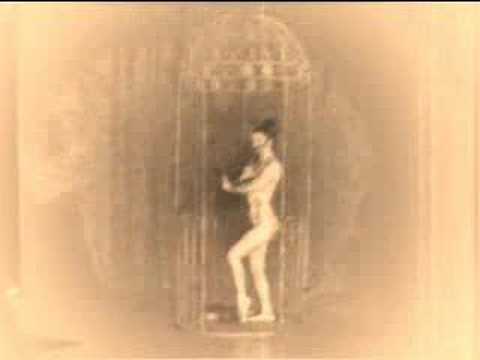 November 24, 2014 | Lola Montgomery